Keys has a New Super Store.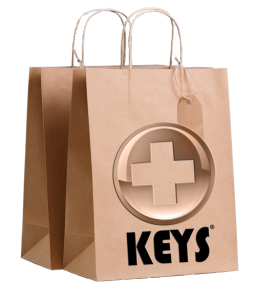 Visit www.KeysPure.com and register.
Why? We realize last year that there was a significant demographic shift happening. Last year 85% of our customers purchased our website from a desktop or laptop computer. Over the last year, that number has flipped to 80+% of our customers purchase Keys products using a smartphone or tablet computer. What that meant to us was a need to redesign our entire store from the ground up around smartphone and tablet technologies while maintaining simple use on laptops and desktops. It was hard, but we are up and running.
Here are a few things you will notice:
• Simple and complicated interface
• Fast! processing and simplified checkout for Desktop, Laptop, Tablets and Smartphones
• You can choose to save your credit card information. (not on our site, but called from Authorize.net Merchant Bank…Super Secure!)
• Ordering is 2X faster than before
SPECIAL NOTE: If you have saved our old store as a Bookmark, you will have to access the new store by entering www.KeysPure.com in your browser or by Clicking Here. [Read More]