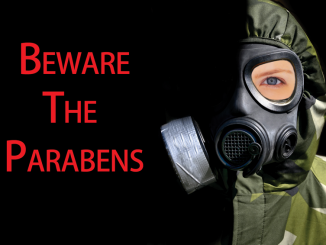 Parabens hiding in plain sight.
When I started writing my book, Chemical-Free Skin Health, I thought I would mention Parabens as a side comment in the chapter on the Dirty Dozen Chemicals in most skincare products. Yes, about 95% of every skincare product produced has a bacteriacide that goes by many names. Most are listed on product labels as Methyl-Paraben or something with paraben in the name.
I was speaking at a conference and was attacked by a person in the audience because they claimed that parabens were not harmful in the small amount used in a product. True that most applications of this bacteriacide are in the 0.5% range and are useful in keeping mold and bacteria growth in check. Back to the incident, I responded that "the average woman uses between 20 to 40 products a day on her skin.… ---Read More!